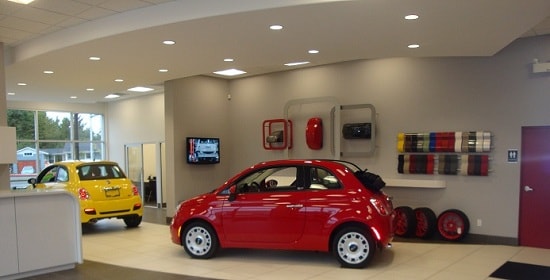 FIAT of Maple Ridge is extremely proud to be the premier FIAT studio in British Columbia.  Our passion for the FIAT brand is only ahead of our service commitment to our customers. 
FIAT of Maple Ridge offers both the FIAT 500  and theFIAT 500C .  The FIAT 500 has grown into a much loved global automotive icon.  Most recently winning 60 international awards, including being named 2008 European Car of the Year and 2009 World Car Design of the Year. Additionally, FIAT MultiAir Technology  was recognized as the "Single Most Innovative Engine Technology" of 2010 by the International Engine of the Year Awards panel. Now that's love.
FIAT of Maple Ridge is a full service Studio, offering not only new & used vehicle sales, a full service department  and parts department .  We also offer a wide range of FIAT accessories.  From vehicle graphics to fine Italian leather bags, we have something designed with enhancing either your vehicle or your personal style. 
Drop by and say "Ciao" today!